Sentient - 136/108/124mm, 26mR@178cm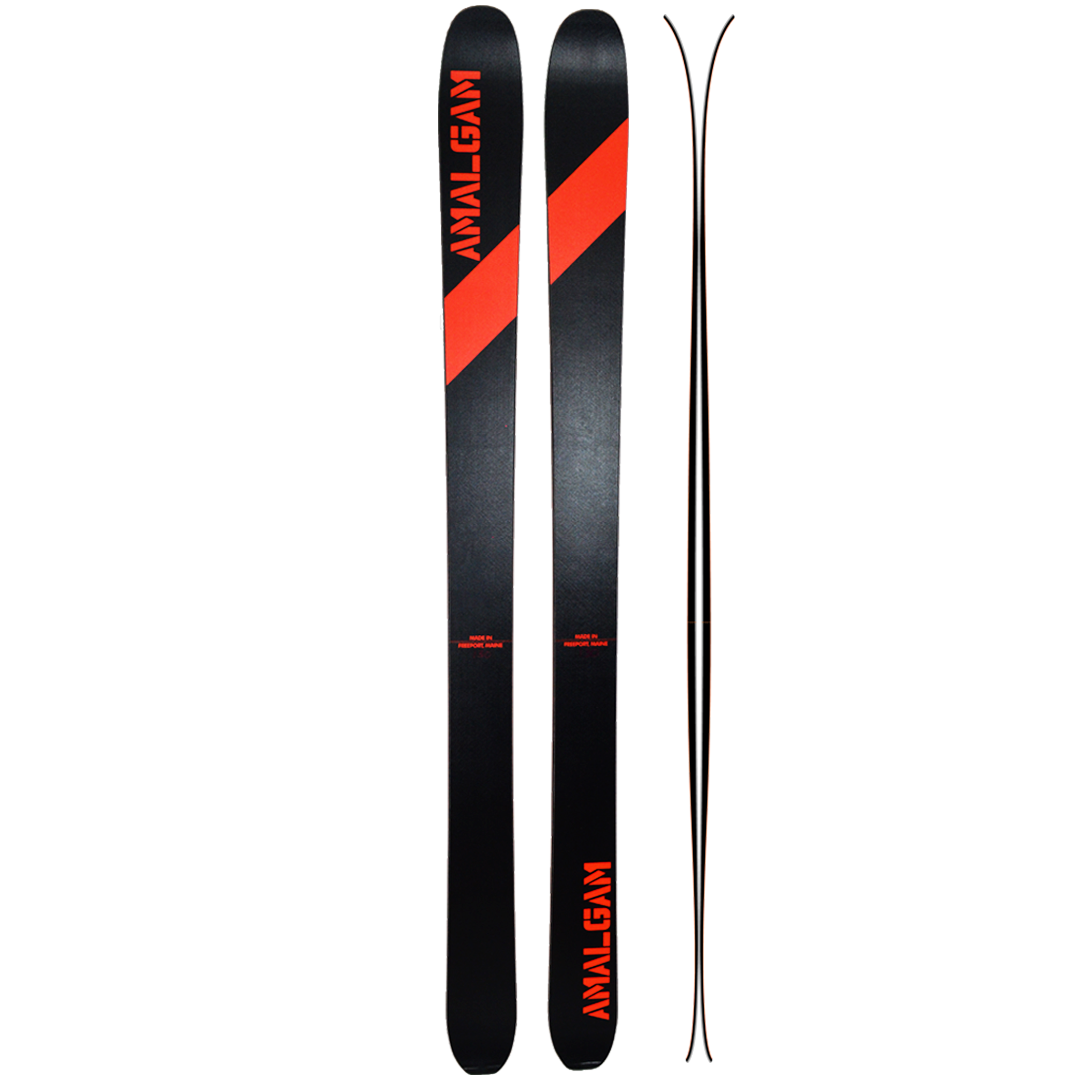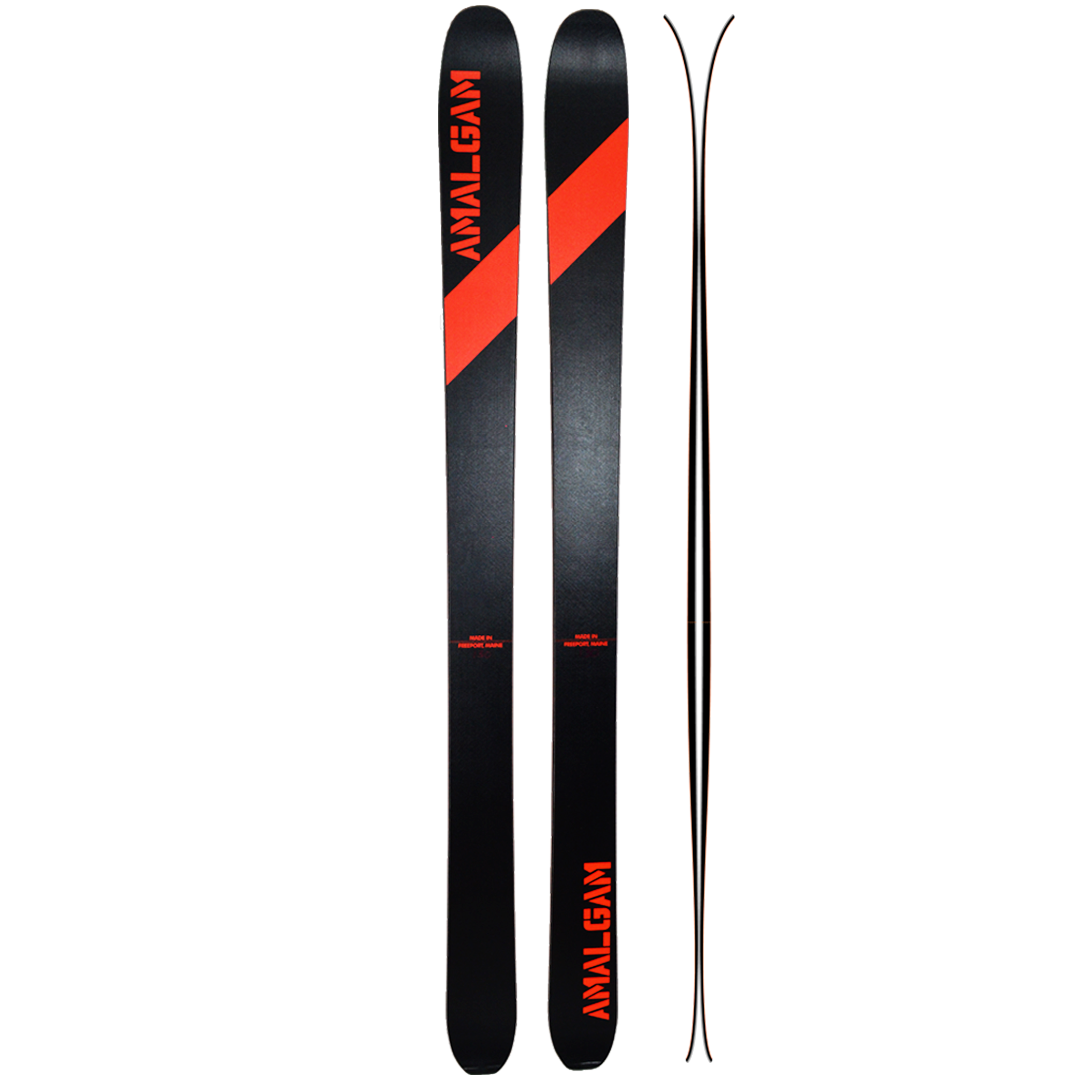 Sentient - 136/108/124mm, 26mR@178cm
The Sentient is a big mountain ski with all-mountain roots.
**NOTE: When selecting your skis you get to pick which color topsheet and base you'd like your skis to be. Choose from 4 different colors for your topsheet, and one of the numerous color combinations for the base. Scroll thru pictures above to see examples (base colors are chosen once added to your cart).
Sentient
The Sentient is the Artifact's bigger, burlier sibling. We built this ski to tackle big mountain lines all around the world, but it has all-mountain roots. With its larger turn radius, the Sentient will charge hard down the fall line with speed and stability.
Don't let the size of this ski fool you, the Sentient is still built to be an everyday ski. The traditional camber and long usable edge make for a ski which transitions effortlessly from turn to turn. With its slightly rockered tip and tail, and 108 mm of width underfoot, it blasts through crud, and lays down beautiful, floaty turns in deep powder.
We did a lot of research on optimal width of skis, both in the shop and on the hill. We skied skinny skis. We skied outrageously fat skis. There's been a lot of action in the super fat world recently. But we think 108—with a touch of rocker—is the perfect width—even when the powder is bottomless and blower. More than that is overkill, excess ski that isn't really helping you make a more perfect turn. Less than that and you're not going to get optimal float when the snow is fresh.
Do you live and ski out West? Or do you like a slightly beefier ski back home in New England? This is your quiver-of-one. Ski it everyday. We promise you'll love it.
*Read more about the technology that goes into each pair of Amalgam skis here.
Specifications
Length (cm)
168
178
185
192
Turning Radius (m)
22
26
28
30
Tip/Waist/Tail (mm)
136/108/124
Sentient Testimonials
"The composition of the chassis is really well balanced between vibration control, energy and power delivery and they can take lots of pressure without folding up and washing away. Great feel underfoot and yet they are damp at speed and well mannered across surface and terrain changes. Your shapes are also well balanced with good turn initiation and finish with user-selectable radius adjustments mid-arc or well-behaved large turn holding power and feedback." ExoticSkis
"I bought a pair of Sentient's this year for powder days and spring crud. Haven't gotten to the spring crud yet, but I have skied a half dozen powder days at the Loaf this winter. These skis are GREAT in these conditions. As an eastern skier, I'm not a great powder skier, but these skis give me more confidence than I have ever had before in powder conditions. As I am getting older, it is nice to feel like I can handle any powder conditions I might encounter."
-- Rob M. Loafer since 61
"My sentient 178 are my chosen ski for almost any conditions at this point. I was blown away at how this big fat board owned the glacier. They felt really comfortable on edge and I think the stiffness gave me unbelievable stability at speed. They do carve. On the groomers you can fly because of the wide, sturdy base... They are absolutely amazing as "crud pushers". When there has been snow and the trails are a little skied up, they allow you to ski through anything with very little effort. They are great stiff boards that absorb and crush the crud and are a great leg saver. I've got to also ski them out west. I recently took them to park city after they got a big dump this year and I don't think I've ever been in powder with perfect skis and it was one of the best days on the hill in my life." --Ben H.
"I skied it a lot last spring and had a blast on it. I did like how it wasn't as punishing as my Garbone though, and you could go out and relax on it a little more. It was also very playful and poppy. It's a nice addition to my stable." --Joe A.